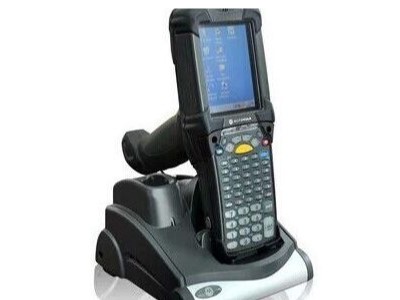 MC92 is one of the most rugged high-performance mobile devices available anywhere, it comes with Sierra DigiTally installed.  When you need to scan bar codes and collect data in the harshest of environments, the MC92 is ready for the job. Whether your workers are managing inventory in industrial warehouses, searching for materials in subzero temperatures out in the yard, the MC92 series helps get the job done right and fast. The new high resolution backlit display is easy to view in any lighting — from the dim corners of a warehouse to the bright sunlight out on the loading dock or tarmac. 
Processor (CPU)
Dual Core OMAP 4 Processor 1Ghz
WLAN & Bluetooth
Linear 1D Laser Scanner
Durable Touch Screen
Polycarbonate display is rated 4H Hardness (instead of the the 3H for most touchscreens)

Microsoft Windows Mobile 6.X operating system
Windows Mobile environment offers standard business tools and line-of-business applications, a large selection of off-the-shelf applications and an easy application development environment.

Polycarbonate Insert Mold Decorated (IMD) keypad
Greatly improves keypad durability: eliminates the potential to dislodge an individual key; printing under the polycarbonate layer protects keypad graphics against wear

WLAN: 802.11a/b/g tri-mode radio; comprehensive Voiceover-WLAN support
Enables cost-effective voice and data connectivity in the office and in hot spots; easy integration with virtually any WLAN; CCX v4 certified; supports IPV6; supports 802.11a for voice and data interference mitigation

WPAN: Bluetooth® v2.1 with EDR
Provides a wireless connection to printers and more; provides additional throughput (up to 3 Mbps), improved security and additional profiles for expanded connectivity to more device types

53-key alphanumeric
Flexibility to standardize on a single device family, yet meet diverse user and application needs

Pistol Grip Handle
Easy to shoot and handle
Storage temperature
-40° F to 158° F/-40° C to 70° C
Environmental sealing
IP64 (electronic enclosure, display, keypad
Drop specification
Multiple drops to concrete: 6 ft./1.8 m across the operating temperature range; meets and exceeds MIL-STD 810G
Includes Sierra DigiTally Mobile App License.